Shuwaiman Al Bahrain

Shuwaiman Al Bahrain competing at Cirencester 2008. Photo by Eric Jones.

((AHSB Vol. XIX)

Bay Stallion born February 1998. 15 hands 3"


By Krayaan Dilmun out of Shuwaimeh Bint Warda. Bred by Jenny Lees and retained by the stud

Pure (Asil) Arabian Stallion, 100% Bahraini blood. Bred at Pearl Island Arabians from the precious and rare Al Kray and Shuwaiman families of the Royal Horses of Bahrain.
Shuwaiman Al Bahrain is a classic example of the true desert arabian war horse. Strong and tough but with a very kind and gentle nature, his laid back temperament makes him an ideal endurance horse and all rounder.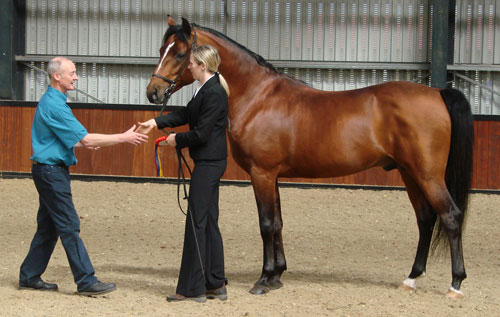 Shuwaiman Al Bahrain at Stallion Parade 2008


Shuwaiman Al Bahrain prepares for a charity dressage display, 2005

Shuwaiman Al Bahrain is currently at Advanced level in endurance. He has also successfully competed in showjumping, dressage and ridden arabian classes.


Shuwaiman Al Bahrain AHS Malvern 2004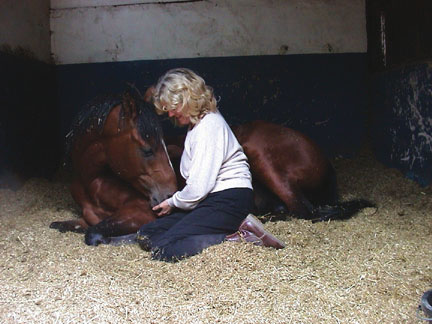 Shuwaiman Al Bahrain shares a quiet moment with Jenny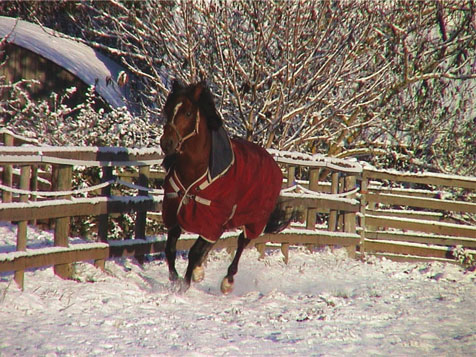 Shuwaiman Al Bahrain playing in the snow, November 2005


Shuwaiman Al Bahrain, April 2007


Shuwaiman Al Bahrain, April 2007


Shuwaiman Al Bahrain- Tally Ho Ride 2006


(Shuwaiman Al Bahrain Red Dragon 2010 fri)
In 2008 Al successfully completed his first 120km FEI** gaining 9th place in an international field at Euston Park. He then followed this with 6th place at the Arab Horse Society Marathon. Al had a holiday in 2009 as his rider (Amanda) had her own filly!! But was back out early in 2010 on the endurance circuit bring home grade 1 results and was placed 5th at Cirencester Park 90km CEI*. At the end of the season he completed the challenging (due to the extreme weather conditions!) two day Dragon's Egg class at the Red Dragon Festival of Endurance. In 2011 he will again be competing and flying the Pearl Island Flag with his brothers and niece

Stud Fees are £800 (AI available) Purebred/TB £600 others/partbred.
SCID and CA clear
(LFS) Lavender Foal Syndrome clear
Hamdaany Al Bahrain
Son of Shuwaiman Al Bahrain is now at The Royal Stud in Jordan.