May, 2012

AL REEH JANOOB has been awarded the WAHO (world Arabian horse organisation) Trophy 2012 (UK)
He will collect the award at The Arab Horse Society National Show in July just after his 18th Birthday!
January, 2011
by Jenny Lees
During 2010 several keen owners of offspring by our senior KRAYAAN DILMUN took part in the British Equine Federation (BEF) Futurity evaluations in the "Endurance horse" category. At the end of the 2010 season KRAYAAN DILMUN was awarded the title of "Leading UK Endurance sire" and on the 8th January 2011, I headed out of the depths of Herefordshire to London to pick up his award.

KRAYAAN DILMUN is a wonderful sire because he passes on to his offspring his completely 'laid back' attitude to life and his excellent temperament. He also produces offspring with excellent heart and recovery rates which is the reason so many of his children find their niche in the endurance world. I would like to thank Karen Corr, Bond Hardman and Chris Wray for taking along their fillies to be assessed and in the process winning the "Leading Endurance sire" award for Krayaan. I have put together a photo gallery of the horses involved and once again a big thank you to their owners for taking the time to support the futurity evaluations. More information about this worthwhile scheme can be found on their website: www.bef.co.uk/british_breeding
Collecting the prize with Krayaan Dilmun on the wall of fame!!
Krayaan gets a reward from my 18 month old granddaughter, Elsie, for his winning ways...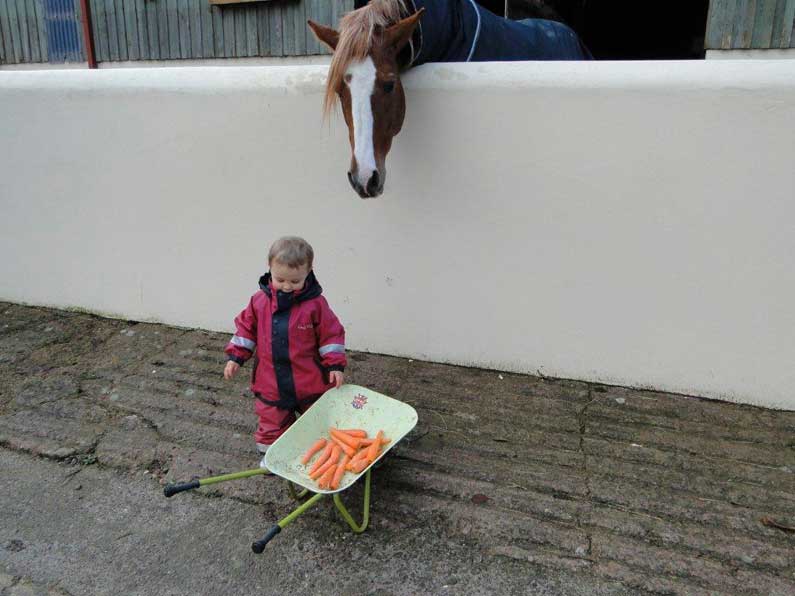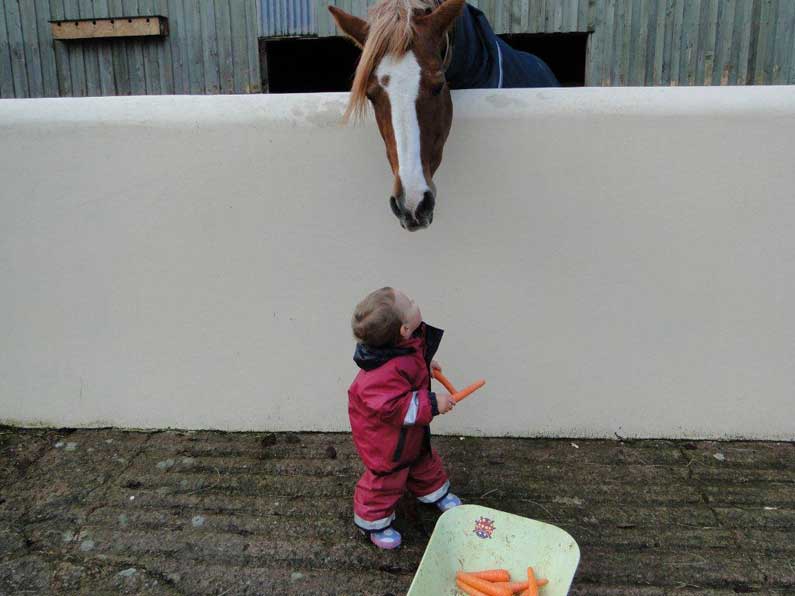 How to back a Krayaan Dilmun filly!
Bond and Hamra bint Krayaan's first ride.
Jenny & Tony Lees, Mill Farm, Preston-on-Wye, Herefordshire, UK, HR2 9JU • Phone: 01981 500225
Home | The Desert Arabian | Stallions at Stud | Breaking News | Articles | Life at Mill Farm | Rescues | Links | Contact Us


Website by: YellaDog