Shuawaiman Al Rais

2007 and Shuwaiman Al Rais goes to his first Endurance ride

(AHSB Vol. XIX)

Chestnut Stallion born February 2000. 15 hands 2"


By Krayaan Dilmun out of Shuwaimeh Bint Warda. Bred by Jenny Lees and retained by the stud

Pure Bahraini stallion (Asil), full brother to Shuwaiman Al Bahrain and half brother to Al Reeh Janoob, Rais comes from a very talented family.
He began his novice endurance career at the end of 2007, moving easily up to open level in early 2008 with Grade 1 results all the way - due to his amazingly laid back attitude and low heart rate. He had a holiday in 2009 as his rider Amanda had a filly of her own, and in 2010 he did not compete only because one rider can not compete three horses simultaneously meaning poor Rais (being the baby of the gang) had to take a back seat for his brothers to take centre stage. But due to having a second rider this year (2011), Rais can now go to the parties and bring home more Grade 1's (inshallah).
3 year old colt Shuwaiman Al Rais shares his stable with Amanda


Summer 2004


January 2005 Rais goes to school and really likes the look of himself!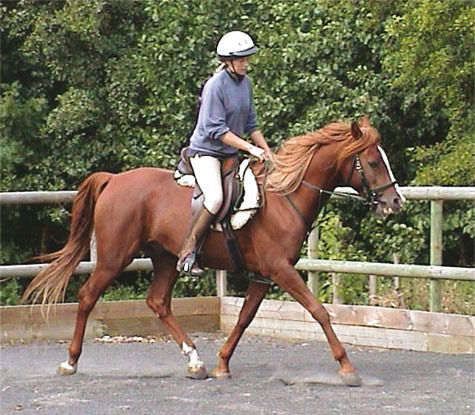 Summer 2005 Rais working in the outdoor school

Stud Fees are £600 (AI available) Purebred/TB £500 others/partbred.
SCID and CA clear
(LFS) Lavender Foal Syndrome clear